Heal your body, mind, spirit, and life through the power of breathwork.

Join us for our monthly community workshop open to the public on a donation basis. At Inspire Life we believe, know, and witness daily that healing is an inner job that is catalyzed in the presence of community.
What you'll experience at SOUL-Filled Saturday
Knowledge and experience of how breath can be harnessed to heal our body, mind, root experiences/past trauma, and spirit
Experience the 12 stages of healing (founded by Dr. Donny Epstein) in 1 year
Healing in a safe community of like-minded, like-hearted people
Deeper teachings about breath, the bodymind connection, the basics of our human nervous system, and more
Support from trained facilitators in bodywork and breathwork
Personal reflection exercises you can apply to your everyday life
Learn to release stress, tension, and bodily trauma on your own both in class and in your daily life
Leave feeling more at ease, embodied, clear, and energized in your own bodymind
Dates
Mark your calendar for the entire year!
Stages 1-3
March 25th 11:30am - 2:00pm
Stages 4-8
June 24th 11:30am - 2pm
Stages 9-12
September 16th 11:30 - 2pm
Stage of Integration
November 11th 11:30 - 1pm
Your SOUL-Filled Saturday Facilitators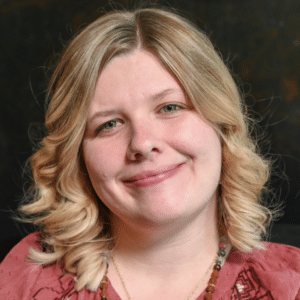 Ashley Collins: Trauma-Informed Yoga Practitioner, Breathwork & Somatic Student & Mentor
Dr. Mel Krug: Network Spinal Practitioner, Embodiment & Breakthrough Mentor, Business and Mindset Coach
Dr. Aryn Thomas: Network Spinal Practitioner
Location: Inspire Life Chiropractic Center
750 Main Street #108
Mendota Heights, MN 55118

When
Time: 11:30am-1pm CST
Cost: sliding scale/donation based
SOUL-Filled Saturday
Sign me up - I'm IN!
See what others are saying about the workshops we cultivate
"My experience with Dr. Mel at her Mental-Emotional Mastery Mastermind was remarkable. I consider myself well-trained in the nervous system, emotional intelligence, and guiding others to experience both and this was the perfect way to deepen that knowledge and embodiment of the learning. I can't recommend the mastermin or working with Dr. Mel enough!
One of the biggest breakthroughs I had as part of the mastermind experience was related to grief and a numbness I've felt in my body (2nd Chakra) and emotions for 10+ years. Dr. Mel created a safe and easeful space for us to connect childhood memories with our bodies and where we look for support in our lives, and her facilitation of this was masterful. I've worked with so many healers, therapy modalities, traditional chiropractic and more to unlock this embodiment and Dr. Mel's energy and reminders that we are our own healers made the difference I've been seeking most of my adult life.
Thank you, thank you, thank you!!"
- Kristina Nesse, BodyMind & Soul Coach
"Transformational!! Dr. Mel meets you where you're at and helps realign the body gently, yet powerfully. "Awesome" is rightfully on their open/closed sign at this place!
My results are dramatic and I want everyone to have access. I'm receiving both relief from what I wanted less of, and so much MORE energy.
When you're ready, come and receive. Family, friends, neighbors - all in our community - I hope you'll decide to begin."
- Megan McGinty